Modern day cricket has evolved a lot in the past decade then it was ever before combined. Lap shots, scoops, reverse scoops and what not. All this has lead to high scoring encounters in all three formats.
We have also seen a considerable decline in the number of bowlers who attack the stumps or bowl yorkers. Bowlers now usually try to stop the run flow which would result in a wicket rather than the other way around. I feel that if a batsman has spent some time in the middle he can make up for the lost time earlier. So the endeavour should be to get the wickets upfront rather than waiting for it.
Currently only Mitchell Starc seems to be doing this with some regularity. By bowling out Brendon McCullum in the first over of 2015 World Cup he sealed the fate for the Kiwis.
We look back at bowlers who have most dismissals of bowled in their cricket career (all formats combined)
Kapil Dev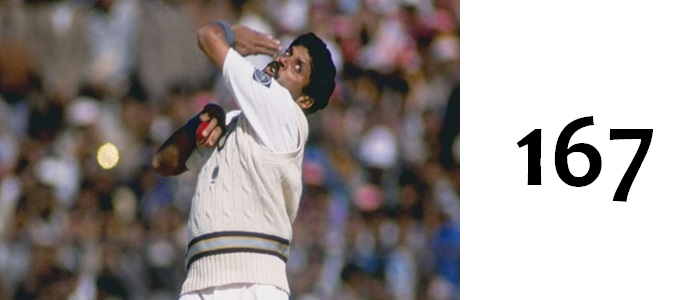 Other Slideshows